Vaginal rejuvenation. We've heard about it, we have read about it, and yet, women still seem confused when it comes to an understanding it what it is and how it works.
You see, to talk about the benefits of vaginal rejuvenation, we have to talk about what it is first, so let's get that off the table, shall we? Vaginal rejuvenation is a term that refers to the multiple procedures (clinical or not) that are done to improve the vaginal area and alter its anatomy.
Through these procedures, women can achieve multiple results. You can improve how your personal area looks, and you can tighten up its muscles, you can even experience more pleasure depending on the procedure you get done.
However, as good as this sounds, women are still a little bit afraid of trying it by themselves, so today, we're going to go through the top 5 benefits of vaginal rejuvenation and why you should consider doing these procedures!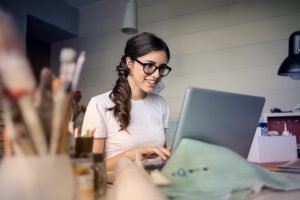 #1: Boost your self esteem
One of the most significant benefits of vaginal rejuvenation that women experience is the natural boost of their self-esteem once the procedure is done (whatever that might be for you!)
Being comfortable with how your area looks and feels like it is a huge issue, and vaginal rejuvenation can help you achieve that! Allowing you to feel healthy and free in your very own skin.
#2: Increase your own satisfaction
Although it is true the majority of women go through vaginal rejuvenation because they want to fix how their vaginas look, it also affects how the whole area feels to you.
This means you'll experience an increase in your satisfaction, experiencing more pleasure, and feeling everything on a much deeper level than ever before.
#3: Improve your vaginal health
Of course, not everything is looks and self-satisfaction. Another one of the main benefits of vaginal rejuvenation is vaginal health. You see, many vaginal rejuvenation treatments help women deal with dryness, incontinence, leaking, and more.
This way, you're not only taking care of how it looks, but you're taking responsibility (and improving) your health as well! Making sure everything is as good on the outside as on the inside.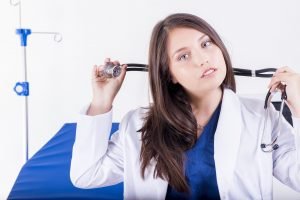 #4: Improve your sex life
Of course, we had to mention this one, because it's a significant benefit many women overlook! Going through a vaginal rejuvenation treatment allows you to experience better sex than before.
This is thanks to the fact you're more sensitive, feel better and you can even get tighter, allowing you to experience your sex life in a much more intense way.
#5: Prevent premature urination
Last but not least, going through a vaginal rejuvenation procedure can help you avoid premature urination later in life! This goes hand-to-hand with benefit #3 and can be done through tightening the vaginal muscles.
It doesn't matter if you're 25 or 52, the benefits of vaginal rejuvenation are there, and any woman who wants to get these procedures done will experience them!
Women's also like to read Best Shapewear for Tummy Control