Clinique is one of the most popular fragrances and makeup brands on the market today. It is carried by most major department store retailers across the country and their respective websites. For the savvy consumer, purchasing this coveted beauty can often come with valuable prizes and bonuses.
What is Clinique Bonus Time?
Clinique has partnered with its top retailers to provide special bonuses to their customers. Clinique Bonus Time is a period of time where customers can receive special gifts and prizes with qualified Clinique product purchases. Prizes typically include gift baskets and makeup sets. Each bonus has a specific qualifying purchase range, so bigger spenders get bigger gifts. Each promotion is uniquely created by a partnership between Clinique and the retailer the promotion is taking place. Each time a new promotion rolls around, the gift sets will be brand new.
Each retailer maintains a different offer schedule with Clinique. Some do surprise promotions year-round, and others do a few regularly occurring events a few weeks out of the year. At publishing time, the current promotions are being run at Belk in the US, and John Lewis and Arnotts in Ireland and the UK. Each is offering a different promotion with different levels of qualifying purchases.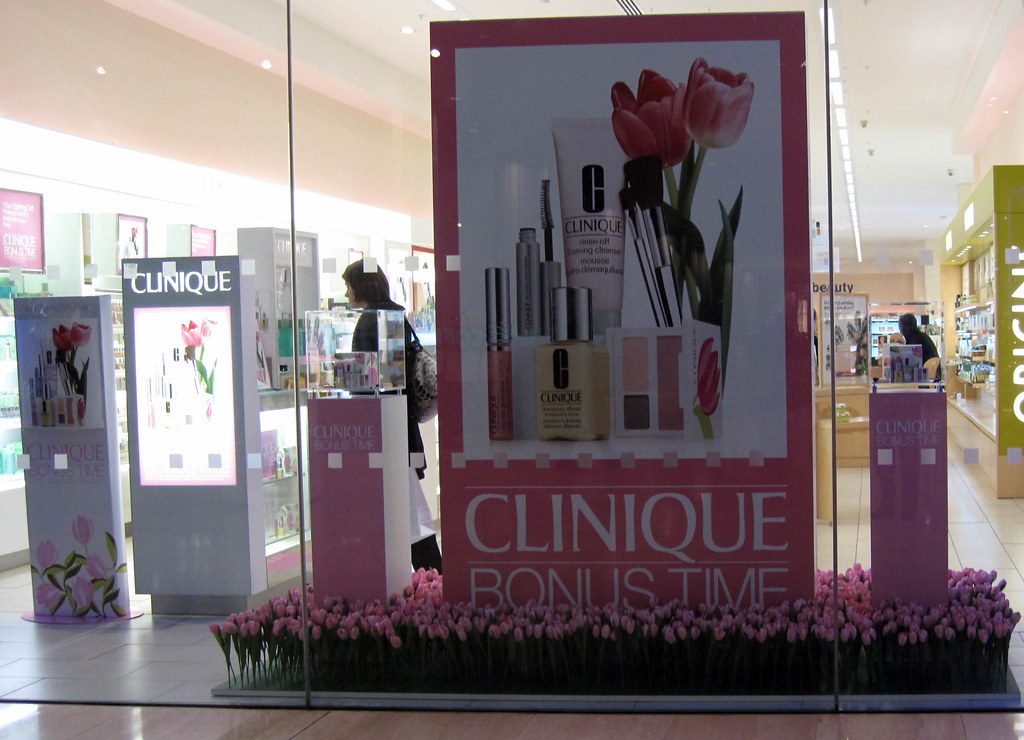 Clinique at Macy's
Macy's typically offers Clinique Bonus Time bonuses twice a year. Once in spring around March and April, and in fall around September and October. In addition to the regularly scheduled events, Macy's also typically offers a mini GWP offer of a 6 piece set for a few days in mid-July, and during their Black Friday sales in November. In their most recent promotion, Macy's offered a free 6 piece Clinique gift set with any $29 Clinique purchase.
Clinique at Dillard's
Dillard's regularly offers Clinique Bonus Time bonuses in spring and fall. Their bonus times start in early March and September. They also typically host "back in stock" offers during June and July, and in October and November. They also offer free shipping on Clinique orders over $150 during these promotions. Dillard's promotions are special in that they allow you to handpick your 7 piece gift set. They keep a special stock specifically for this purpose, allowing their customers to stock up or try new products.
Clinique at Nordstrom
Similar to other retailers, Nordstrom offers two Clinique Bonus Times per year. One in May, and one in November. Nordstrom is also known for offering mini gifts with online-only purchases throughout the year, especially during their Anniversary Sale event. They will also offer free shipping on all Clinique products during these times. Nordstrom's most recent Clinique Bonus Time offered a 7 piece Clinique gift set with purchases over $29.
Clinique at Belk
Belk offers Clinique Bonus Times in February and in August. At publishing time, Belk is currently holding their promotion with an offer of a free 7 piece gift set with a purchase of $29 or more up to a $100 value. They have an added bonus with a purchase of over $55. Belk is also known for holding "Back in Stock" Bonus Times at any point during the year. They also frequently offer free shipping or 15% off beauty purchases.