Elevator shoes have become the favorite of many men and women who can now choose their preferred height while enjoying a wide variety of styles and trends and still maximizing comfort. If you are thinking of buying a pair of shoes that make you taller and wondering how to fit them into your style, well, here are a couple of styling options for you. We are going to discuss how to style elevator shoes.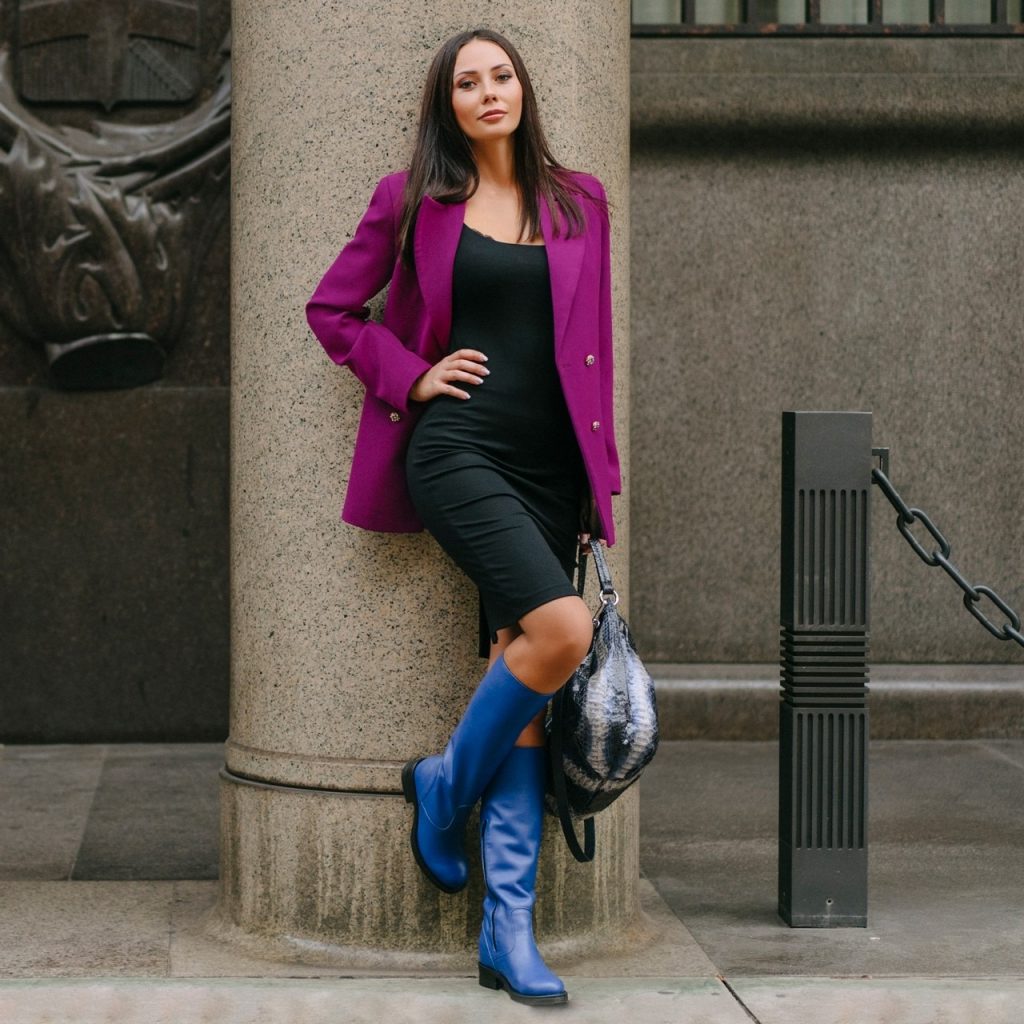 Dress shoes
Dress shoes combine class and sexiness, which are two crucial components when attending parties, brunching or wearing them daily. Luxury shoes add a touch of fun by offering the Piazza Trilussa and Correggio dress shoes, which come in exciting hues of blue and green respectively to draw attention to your feet and make you look exquisite.
Wear your favorite suit and pair it with formal leather shoes. You may opt for a simple fit that entails a black suit and black crocodile-skin leather shoes, which will present a clean cut to your appearance. Alternatively, you may contrast your look by wearing a suit with a bright pop of color such as yellow and rocking your elevated black leather shoes. The bright color will make your shoes stand out as you stand out among the crowd, pun intended.
We have a myriad of black, brown, leather, and suede dress shoes to fit every occasion. Our shoes cater to everyone's preference by offering several designs that range from subtle to dramatic, while still maintaining the mark of luxury.
Casual and sporty shoes
All work and no play makes Jack a dull boy, which is why we have a wide range of casual and sporty shoes that are perfect for a lazy Saturday afternoon and ideal for that Monday morning run or a session at the gym. Our sporty shoes provide comfortable padding to ensure your feet are protected throughout your workout sessions. Seeing as you have the option to choose your ideal elevation, you may opt for a lower height for your sporty shoes in order to enhance comfort, which allows you to make the most of your workout.
We have a wide variety of casual elevator sneakers that are perfect with jeans, shorts, and skirts, and dresses for women.
Boots
Boots are ideal for harsh weather conditions such as winter and rough terrain. Our elevator boots for men come in the form of ankle boots with different materials, including suede and leather. Elevator boots for women include ankle boots and thigh-high boots that are ideal for both formal and casual wear.
Sandals
Sandals are perfect for sunny days when you want to let your feet take in some sun. GuidoMaggi sandals enable you to rock your sandals while maintaining your ideal height. The sandals have a discreetly-placed insole that often matches the color of the outer sole. Sandals come in the form of slip-on and strappy sandals for both men and women to cater to varying tastes and occasions.
GuidoMaggi offers shoes in all types of styles with a wide variety of trends to suit every occasion and everyday wear. Our height increasing shoes are the extra edge that your closet needs.